Where possible we try to use materials that have been responsibly mined and are fully traceable from source to our workshop. Scroll down for more detail on where each material comes from.
We can offer Canadian diamonds, they are mined under strict regulations and are fully traceable. We are also looking at sourcing Australian diamonds and working to find vintage stones.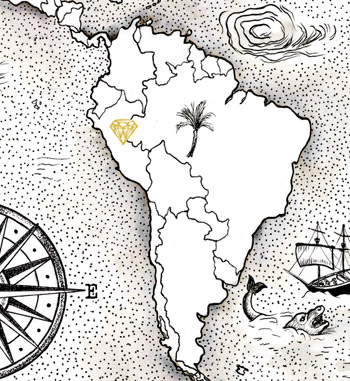 The Fairtrade Gold in our jewellery comes from the Sotrami mines in Peru. Visit our page on Fairtrade Gold for more information.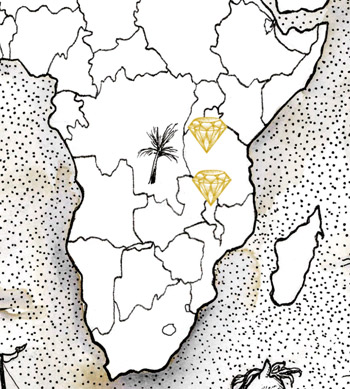 Malawi and Tanzania are a great source of
Saphire, Ruby and Spinel. Our suppliers from these regions work closely with the local communities ensuring safe working practises, fair pay and environmental sustainability.
Illustration by Holly Watts